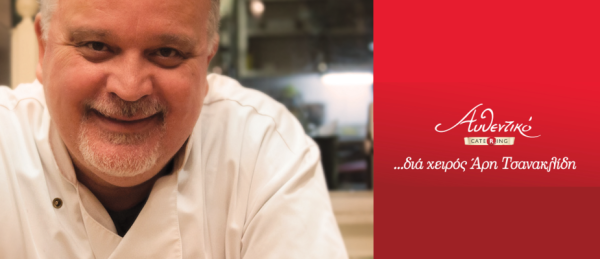 New collaboration with Chef Aris Tsanaklidis!
Famous chef Aris Tsanaklidis creates a new variety of recipes exclusively for Authentiko Catering of Afoi Kompatsiaroi S.A., inspired from the mediterannean, asian and ethnic cuisine, for every special social or business event.
You can select one of our new menus and impress your guests with superb tastes!